This is my first
It's Monday, What Are You Reading?
post. My son and I read every single day, but I often find it challenging to post them all :-) Here's what we, or I, have recently read...
Wuthering Heights
, by Emily Bronte:
I found this book disturbingly appealing :-) Heathcliff, though the antagonist of the story, evoked empathy from me, which is what I think is the appeal of this story; the reader is conflicted between despising this man and empathizing with him. I also like the multiple narrative perspectives Emily Bronte uses to tell her story. I felt I was able to better relate to each of the characters this way. If you haven't yet read this classic, I highly recommend it!
Free Fall
, by David Weisner:
I loved this book so much that I wrote an entire blog post about it! This is a wordless picture book that takes the "reader" on a whimsical dream-state journey. My son loved it so much we renewed it and added it to this week's reading list :-)
Valentine and His Violin
, by Philip Hopman:
This was another one of my son's favorites, simply because the author uses the word "poop" :-) I'll let the video speak for itself:
Journey
, by Aaron Becker:
Another spell-binding "wordless" picture book that took us on a magical journey (Ha Ha! No pun intended!). It starts with a lonely little girl and a red crayon, and ends with a friendship :-)
The Inside Tree
, by Linda Smith and David Parkins:
I completely relate to this story because, like Mr. Potter, I, too, feel empathy for nature. This is a story of loneliness and projection. As humans, we tend to project our own emotions on to inanimate objects, but, as we learn by the end of the story, nature has its place :-)
And, here's what we, or I, are reading this week...
Divergent
, by Veronica Roth:
It has taken me this long to read this book, but I am hooked! I have been staying up late into the night, after my son is asleep, reading Divergent. I am almost finished and looking forward to reading the next two :-)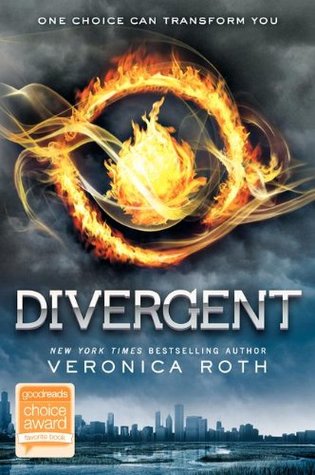 Uno's Garden
, by Graeme Base (one of my all-time favorite authors/illustrators):
Uno's Garden tells the story of human encroachment, and near-destruction, on nature. Through math concepts, it shows how the more buildings we build, the less natural habitat there will be for wild animals. This book is right up there with "
The Fantastic Flying Books of Mr. Morris Lessmore
" because, after I read the story, my son loves to sit with it in quiet retrospection, meandering through its pages.
A few more books we will enjoying this week....